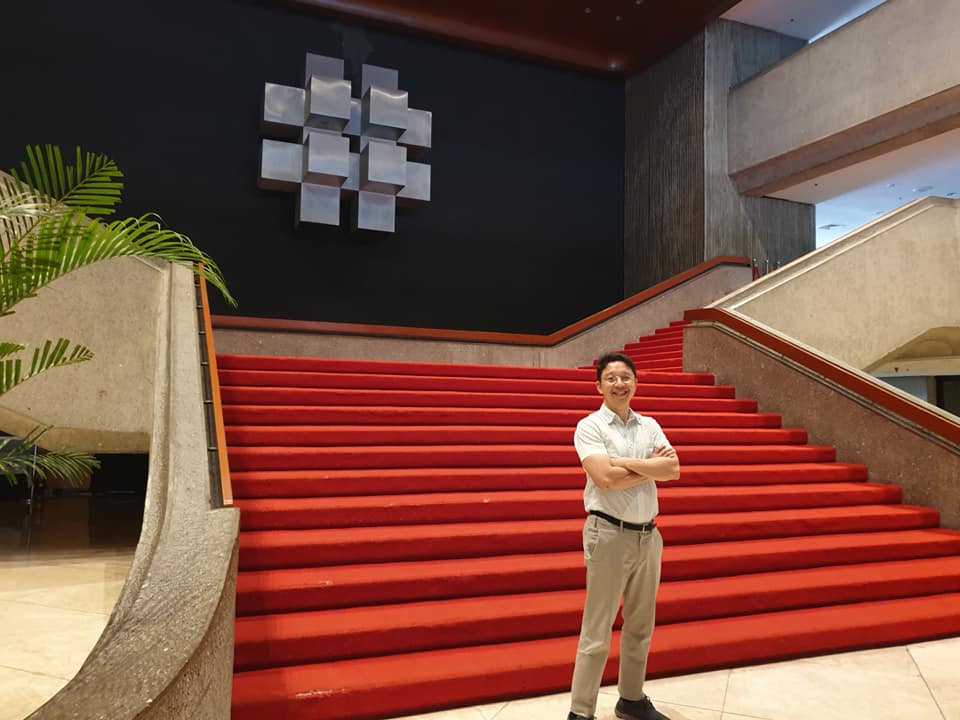 This brutalist architectural landmark has followed me through many stages in my life and my career.
PICC was – most meaningfully –where I hoisted up my undergraduate degree from DLSU (Animo to all the graduates of 1995!) But I have also graced this venue as a master of ceremonies for several game-changing conferences, like Digicon – the largest gathering of the country's digital industry – to DTI's Slingshot (remember this Mike Ignacio?)– an international conference for the country's startup and innovation entrepreneurs – and for life-changing events too (like the wedding reception of my former boss).
And, like many of you, I have been to PICC as a spectator: as an Honorary Consul attending the 2017 ASEAN Summit (I was floored when ten ASEAN heads of state swept passed me to sign a joint declaration onstage) and as a proud husband documenting every move of my wife Vanessa Pastor-Ledesma when she received her Real Estate Brokers License.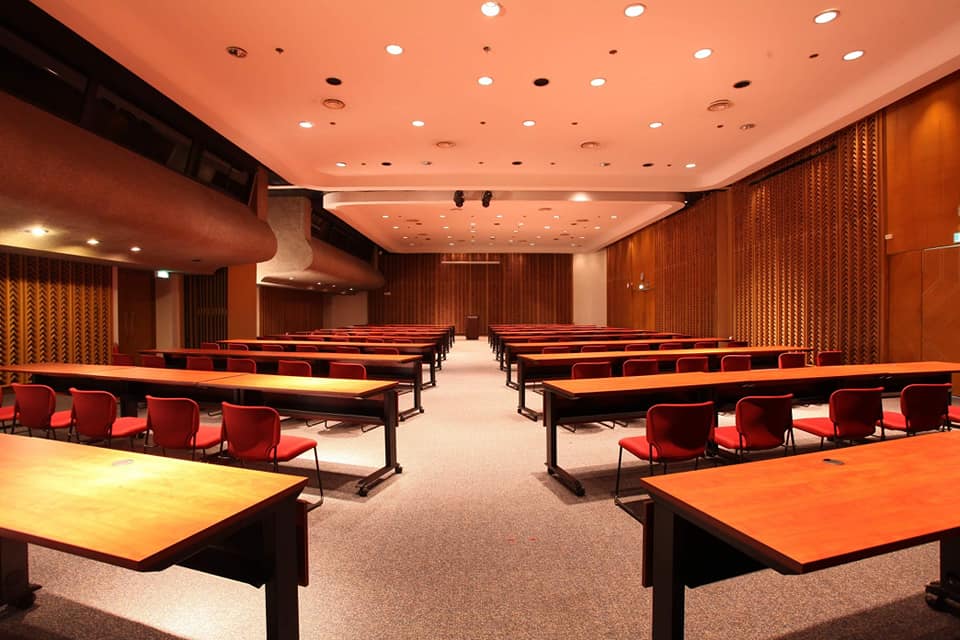 But it was only recently that I've had a chance to step back and re-discover the PICC as the architectural and artistic marvel that it is meant to be (and yes, my three millennial friends, it is that instagrammable:) ! After I wolfed down a gourmet meal by Via Mare (did you know that they've been the official caterer of the PICC continuously since 2007? Yes, scarf down that other bibingka), the PICC management walked me through the colorful history of this venue (did you know that the PICC is actually owned by the Bangko Sentral ng Pilipinas (BSP) as it was built to host an IMF-World Bank meeting back in 1976?). During this visit, I had the opportunity to tour the PICC with an eye towards appreciating the art pieces that you rarely get a chance to take in when you pay her a visit.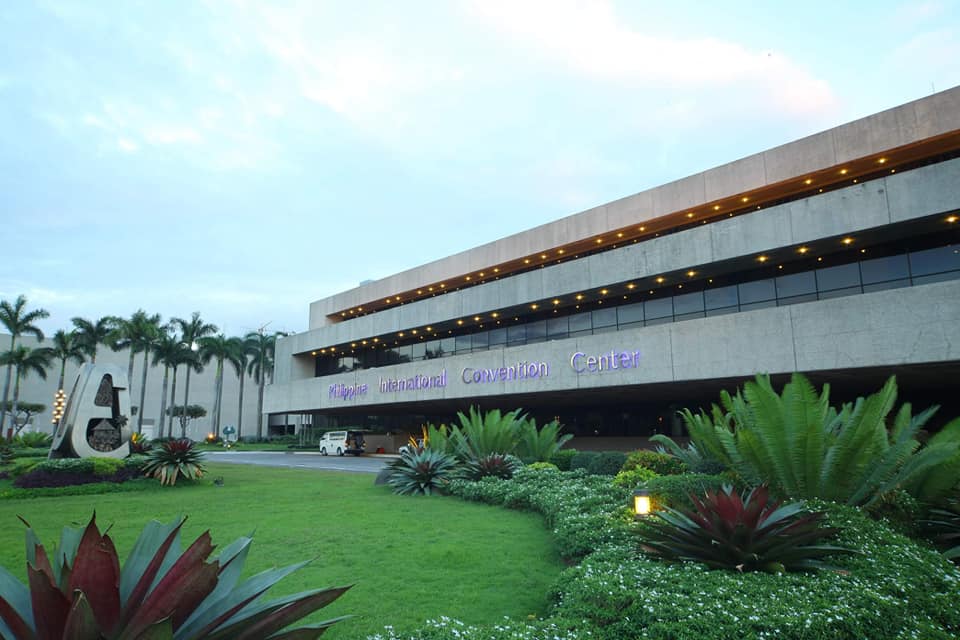 Of course, the first piece of art that you are actually enjoying is the PICC itself. This edifice is the signature work of the late National Artist for Architecture Leandro Locsin, whose work artfully merged brutalist influences (a design movement characterized by imposing masses and raw concrete surfaces) and a bahay kubo aesthetic to create a large concrete building that appears as if it is almost floating on air. (Here's my little tenuous claim to PICC fame: Leandro Locsin is actually the cousin of my Lola. He lived with my dad's family in Manila while he pursued his architectural studies at UST).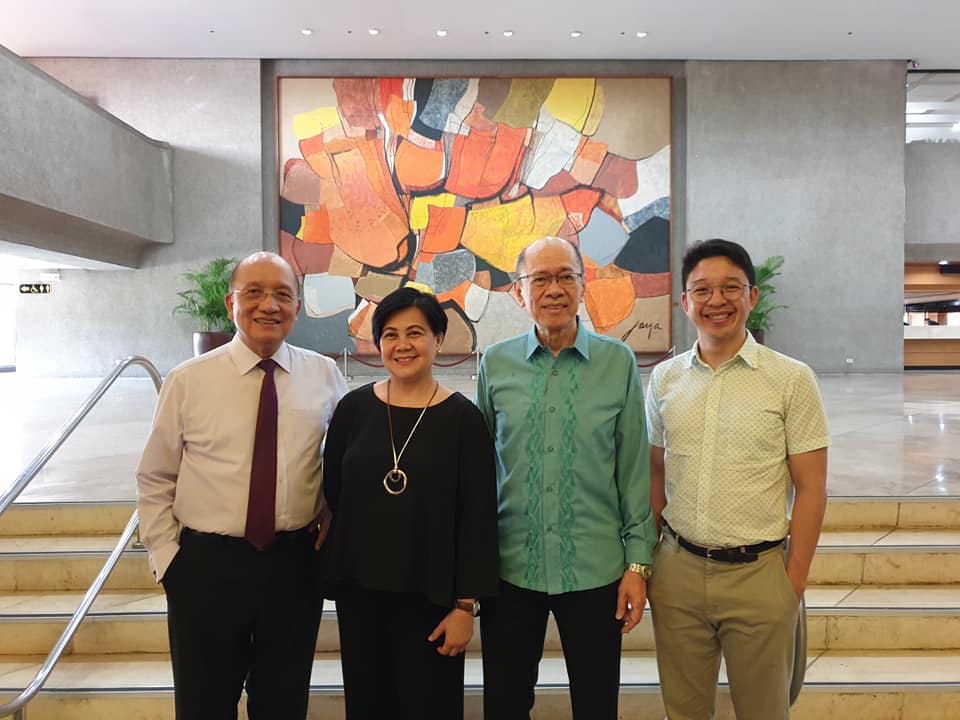 The other prominent artwork that literally stares down at you in the PICC's Main Lobby is the 'painting ng bayan' for all those whose commencement exercise were held in this venerable institution – National Artist Jose Joya's "Ang Pagdiriwang", a massive 5.5 x7 meter whopper of a masterpiece dubbed as – if it wasn't obvious enough – "the largest abstract painting in the country" in the country (It was so large that it had to be painted onsite). Massive and National Artist are recurring themes for the PICC: "Anito", a stone sculpture by National Artist Arturo Luz that sits at the center of the courtyard – was also carved where it stands." Or his massive sculpture at the center of the red carpet staircase (I'm sorry, it's not called Hashtag). And those are just a few pieces of the artwork that are scattered across this National treasure trove.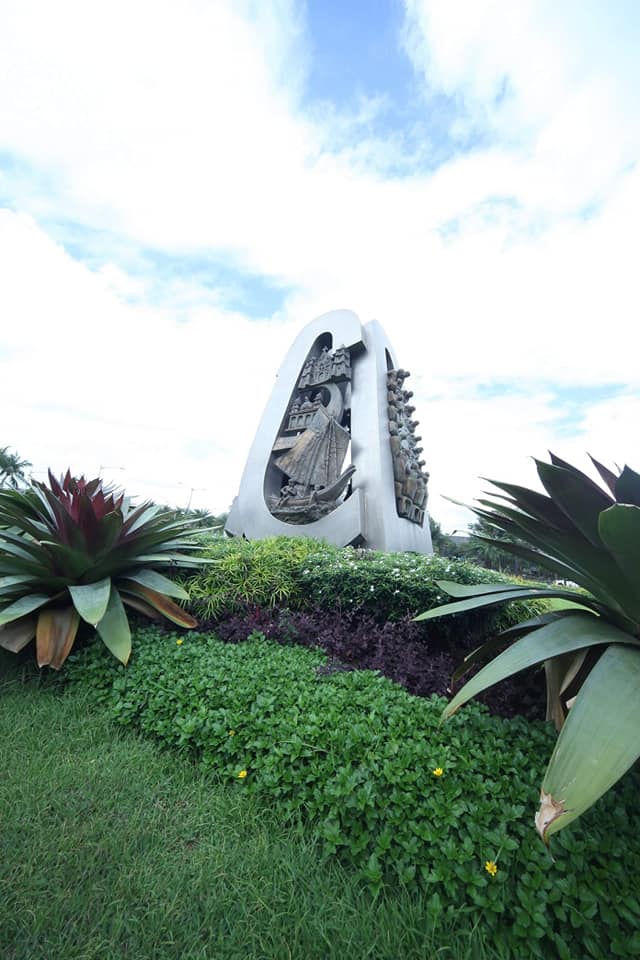 I'm sure you've been to the PICC to attend a graduation, induction or conference. But have you ever been there for a concert? Because some major rockstars (well maybe not in genre but at least in terms of popularity) have performed in these venues – from DJ Tiesto to our very own Lea Salonga. But, for me, the biggest rockstar who has graced the PICC is a saint, literally. Memorialized in the PICC is a handwritten message by Mother Teresa in their guestbook when she was the keynote speaker of a Rotary International Conference in November 1984 – "Keep the joy of loving God in your hearts and share this joy with all you meet especially with your families. And remember works of love are works of peace. God bless you." Now, that is a work of (he)art that deserves to be in the PICC.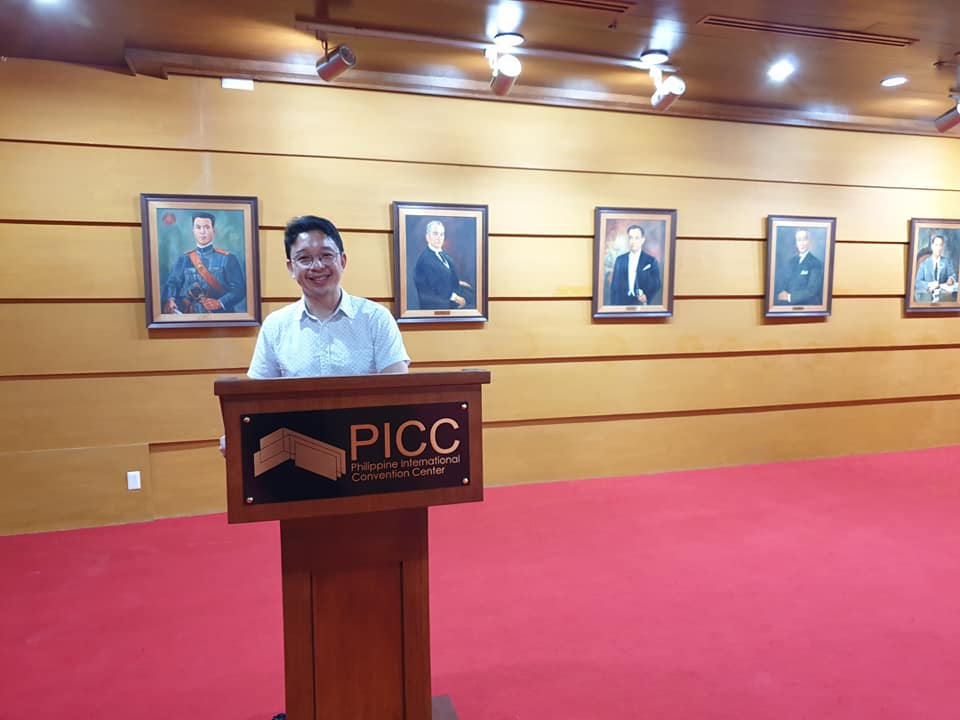 Oftentimes, we are preoccupied with the event we are attending in PICC and/or are too much of a rush to get in and out of the PICC to avoid getting stuck in in traffic (am guilty on both counts) that we forget what a great and unique venue the PICC really is: it is the home of many great Filipino heritage artworks, it has an equally great Filipino heritage cuisine concessionaire for their events (and they even have a fine dining restaurant inside the PICC!) and PICC has conference rooms of varying sizes that it isn't limited to only holding conventions: it can host national and international conferences, but it can cater to events that are as intimate as baptisms and birthday parties and wedding receptions.
So next time you find yourself in the Pasay area, I suggest you take a breather from your daily grind and stroll around PICC and taken in the artwork. At the every least, do it for the gram. In fact, cultural tour guide Ivan Man Dy every so often holds a heritage walk around the area – which includes PICC – where you can rediscover the hidden gem that is the PICC. And enjoy a freshly baked bibingka while you are at it;)